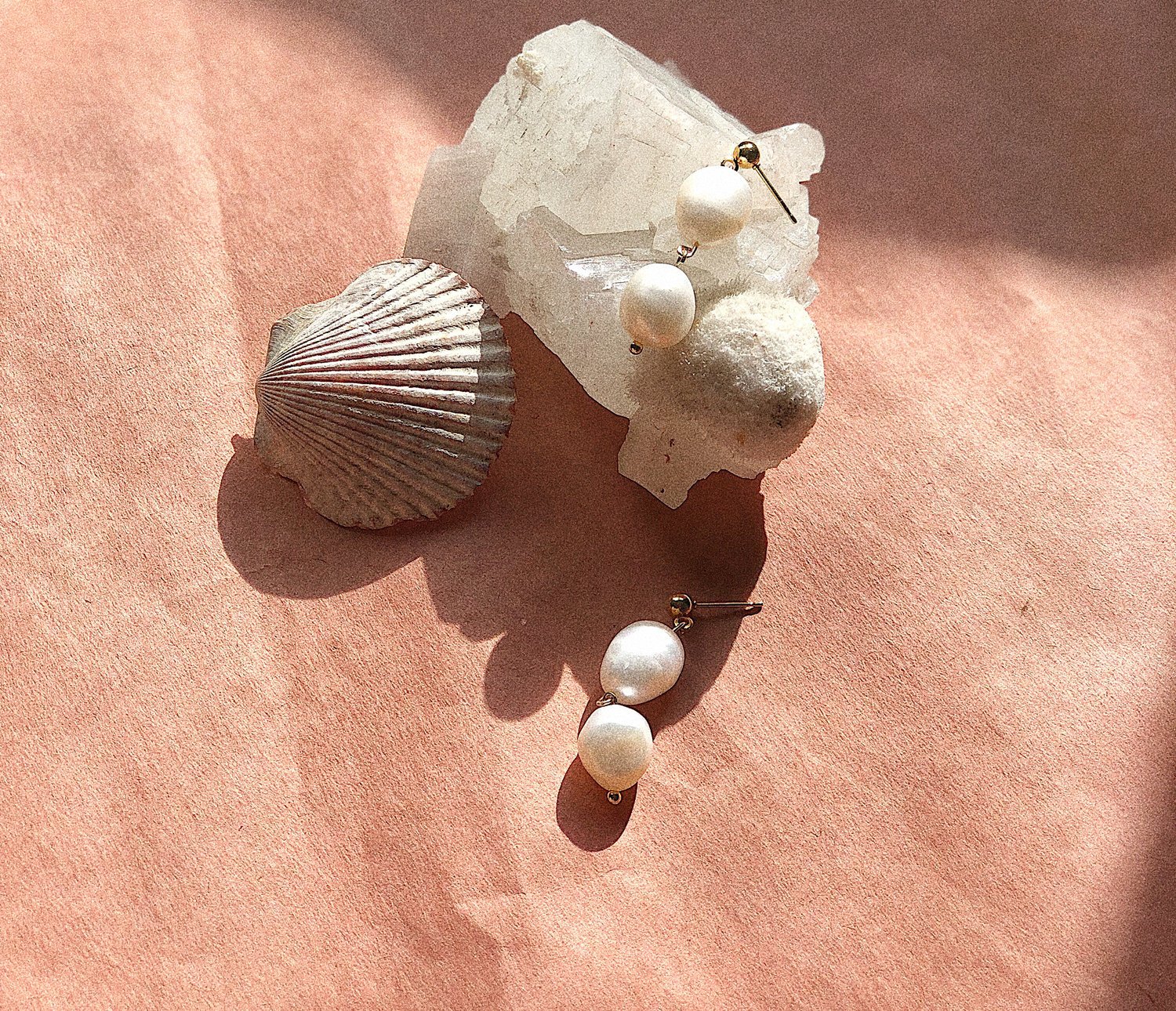 The Noor sea earrings are elegant and beautifully handcrafted from repurposed freshwater pearls and 14k gold-filled posts for your ears.
The sea is a place that I feel brings the most nurturing and healing to my soul and when I leave the ocean I feel light & renewed. These double drop earrings are simple reminders to bring on any day to day, when I wear them I feel a connection to the sea, it's the mermaid in me.
Made to order with love in California - please allow 5-7 business days to receive.