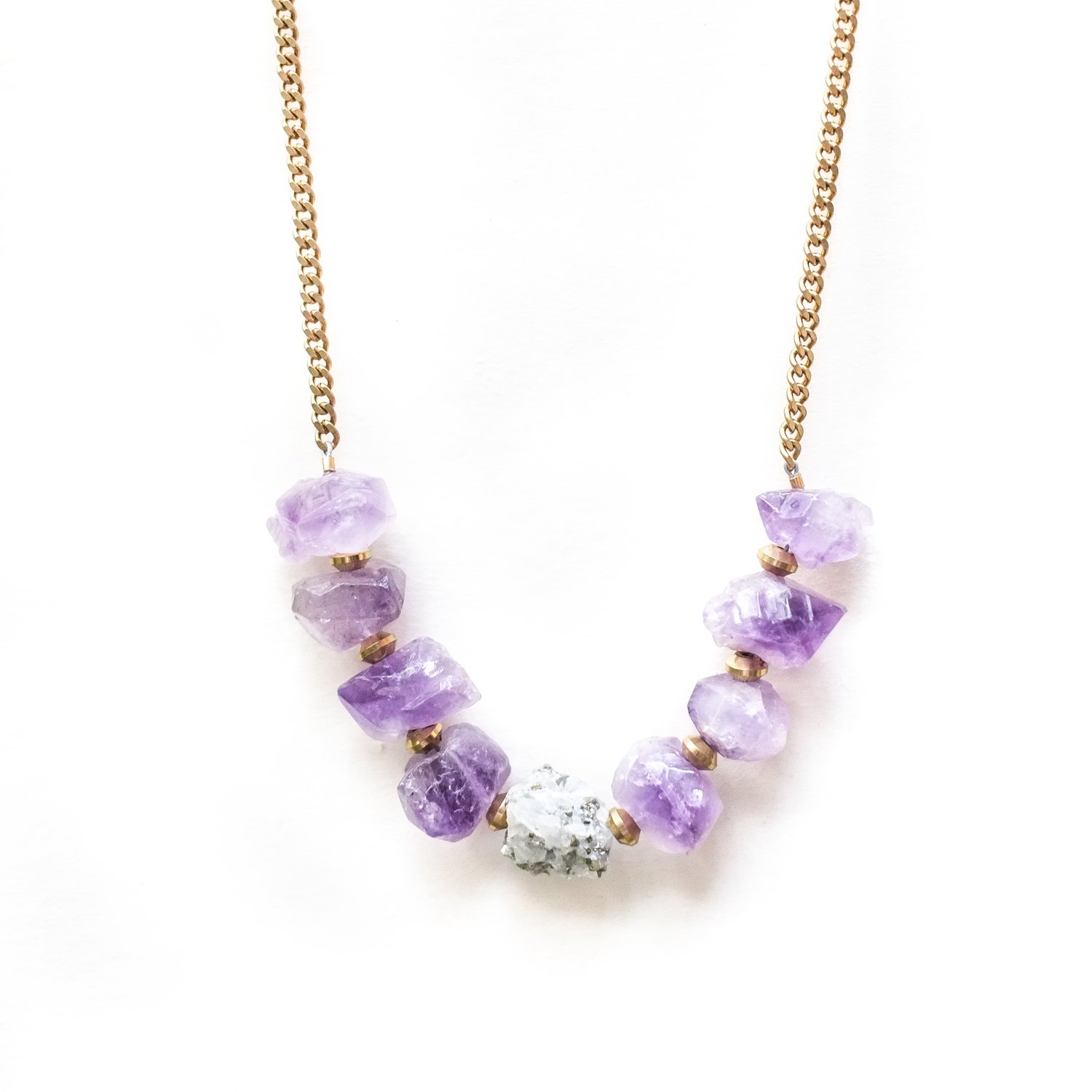 Amor Mio Necklace is made of free form Amethyst gemstones and brass spacers with a pyrite stone centerpiece.
Amethyst is known for its healing aura & presence of love.
22 k gold filled chain is 18 inches in length with magnetic clasps.
Standard necklace length including clasp:
*Women: 18 inches in length (Sits on the collarbone)
*Men: 28 inches in length (Falls just at the sternum)
*Custom length is also available upon request.
Please note all stones are natural & individually unique, Some stones may vary in color.